About the College of Hawaiian Language, Ka Haka ʻUla o Keʻelikōlani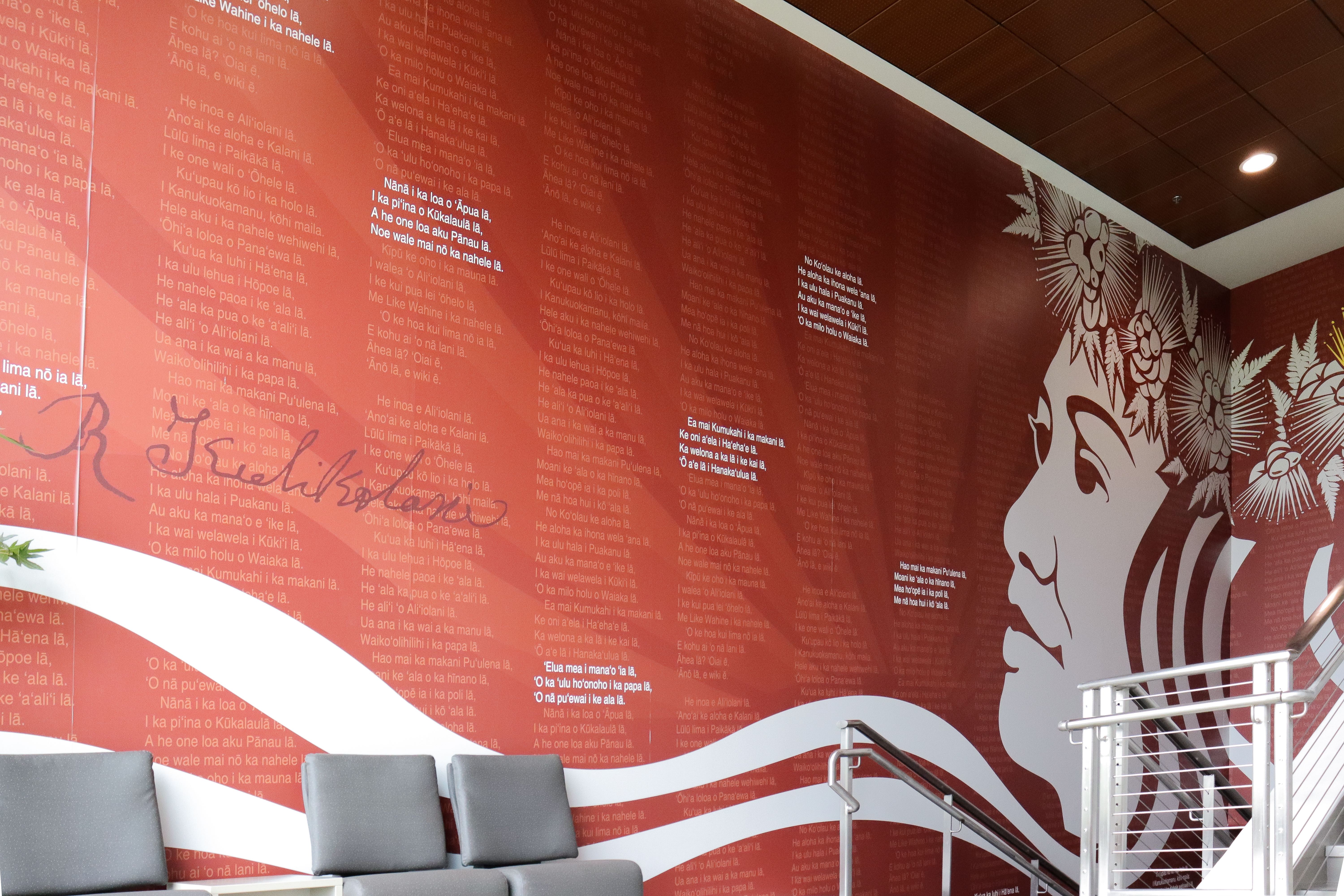 UH Hilo's College of Hawaiian Language, Ka Haka ʻUla O Keʻelikōlani, was established in 1998 as the world's first college through the medium of Hawaiian. The College is named in honor of Ruth Keʻelikōlani Keanolani Kanāhoahoa, the 19th century high chiefess known for her strong advocacy of Hawaiian language and culture.
The mission of the College is to assure the revitalization and continued advancement and growth of the Hawaiian language and mauli ola Hawaiʻi. A thriving Hawaiian language is the means through which the mauli ola Hawaiʻi will once again become commonplace in both traditional and contemporary contexts in Hawaiʻi. The College joins with other Indigenous peoples in the revitalization of their own languages and cultures. Our collective efforts will ensure the furthering of local, national and international initiatives toward establishing language and cultural vibrancy throughout the world.
Mandated by state law (Act 315) to "serve as a focal point for the State's efforts to revitalize the Hawaiian language through teacher training, undergraduate and graduate study of Hawaiian, community outreach, research and testing, use of technology, national and international cooperation, and the development of liberal education in Hawaiian for future generations of Hawaiian speakers." KHʻUOK implements outreach to other indigenous peoples on a national and international basis, and is thus recognized as the leader in indigenous language revitalization in the United States and the North Pacific Basin.