Lawrence Silva Endowed Excellence Scholarship
About the Honoree
Lawrence Silva was born on October 15, 1915, in Wai'anae, Hawai'i. He was the second of six boys born to Manuel and Annie Kalipo (McCandless) Silva.
Mr. Silva learned the value of education early in life and, after graduating from St. Louis High School in Honolulu, became the first member of the Silva family to earn a college degree (a B.A. in Education and an M.A. in Counseling). He spent his career as a high school educator in Hawai'i. In addition to teaching biology and general science courses and serving as a counselor, Mr. Silva's interaction with students extended beyond the classrooms and transcended textbooks. He could be found on the athletic field while coaching football at Roosevelt and McKinley High Schools and training students to drive in the state's first driver education program that he pioneered. Mr. Silva devoted his career to teaching, mentoring and inspiring youth of Hawai'i; enabling them to grow and develop into positive community contributors.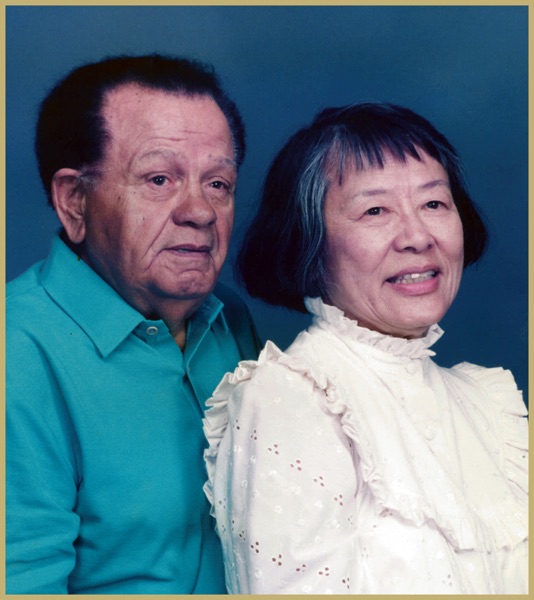 After meeting at UH Mānoa's Teacher College, Mr. Silva married Margaret (Lum) Silva and had three children. The youngest, Dr. Kalena Silva, is a member of the faculty of Ka Haka 'Ula O Ke'elikōlani College. Although Mr. Silva did not speak Hawaiian, he embraced his Hawaiian cultural heritage in everyday activities like the cultivation of Hawaiian plants and the preparation of Hawaiian food. Making laulau became a favorite family activity during the winter holidays. Mr. Silva encouraged the interest of his son, Kalena, in Hawaiian language and culture, supporting Kalena's learning the language from Tūtū Annie and studying chant and hula from several noted kumu hula.
Reason for the Gift
After Mr. Silva's passing on October 25 in 1998, his wife, Margaret, decided to create a memorial scholarship at the University of Hawai'i at Hilo in his name to provide support in perpetuity to Hawaiian Studies students of Ke'elikōlani College. Now a healthy 94-year-old, Mrs. Silva believes that, although Mr. Silva was not a Hawaiian speaker himself, he would have been happy to provide this support to ensure future generations of Hawaiian speakers.
Scholarship Eligibility Criteria
Full-time enrolled undergraduate or graduate student of UH Hilo's Ka Haka 'Ula O Ke'elikōlani College of Hawaiian Language
Minimum cumulative grade point average (GPA) of 3.5
Show financial need
To Apply
You can download the English-language form-fillable PDF (which will be available around the end of the fall 2016 semester) to start the application for this scholarship. Remember the deadline is April 7, 2017.